Is it good to use a transparent led screen in the atrium of the shopping mall?
by
JohnsonZhong
on June 23, 2022
A mall atrium is a non-business open space in a commercial environment. Because it has a comfortable leisure environment, combined with recreational activities, recreational facilities, and cultural displays, it has become a joyful and pleasant place in the city and an important place for citizens' leisure life. Here, the creation of space art makes the atrium form the unique and stylized landscape center of the entire commercial building.
In recent years, with the continuous development of commercial buildings, culture, comfort, interactivity and richness of business formats have become more and more important, such as large atriums, sightseeing elevators, fountains, etc., making its commercial space more focused on the inner atmosphere Created, so that customers are immersed in the space created by it, and there are more and more display forms of transparent LED screens in the atrium of shopping malls, such as circles and arcs. 
The main functions of commercial atrium transparent LED screen:
Enrich the space level and strengthen the business atmosphere
Promote corporate brand and beautify the image of shopping malls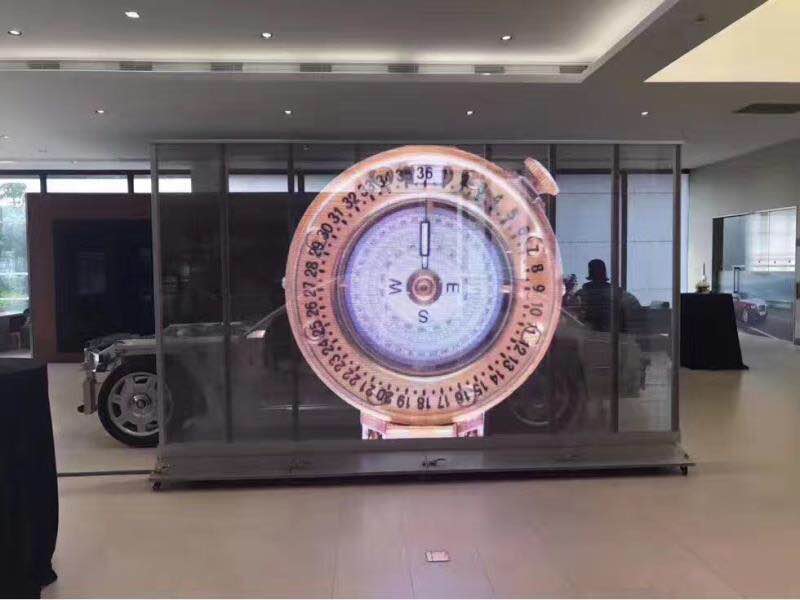 The application of transparent LED screens in indoor atriums is an application method that has emerged in recent years. The transparent screens installed in the atrium have advanced artistic beauty, fashion, atmosphere and taste. transparent LED screens have been frequently used by the world's top designers as the finishing touch in their works to enhance the taste and style of the works. The transparent screen creatively solves the problems of the conventional LED display such as limited load-bearing on the ceiling, difficult space force analysis, unsafe engineering, high installation cost, complex steel structure, etc., making the atrium ceiling LED display more beautiful, like a beautiful piece of artwork
Whether the atrium hoisting transparent screen is lit or not, it is visible to the naked eye, so it pays more attention to the aesthetics and sense of design, and pays more attention to the shape and uniqueness, creating a new label for space art screen display. With the theme of environment and decorative arts, it integrates commercial buildings, commercial operations, advertising and other aspects, effectively shaping the corporate brand image, helping to promote products, and has become a new marketing promotion model.
About us
OBVIOUS is one of the leading Manufacturer of led display, led screen, led video wall in China. Whether indoor led screen, outdoor led screen or dance floor led screen, transparent led screen, poster led screen, curved led screen, all have high cost performance, quality and service is our advantage.OBVIOUS is also a high-tech enterprise integrating R & D, manufacturing and sales.certificates are complete.
If you have any questions about the led display, you can contact us for consultation
Website: ledwallco.com
Mail: sales@ledwallco.com
Mobile: +8618576639533